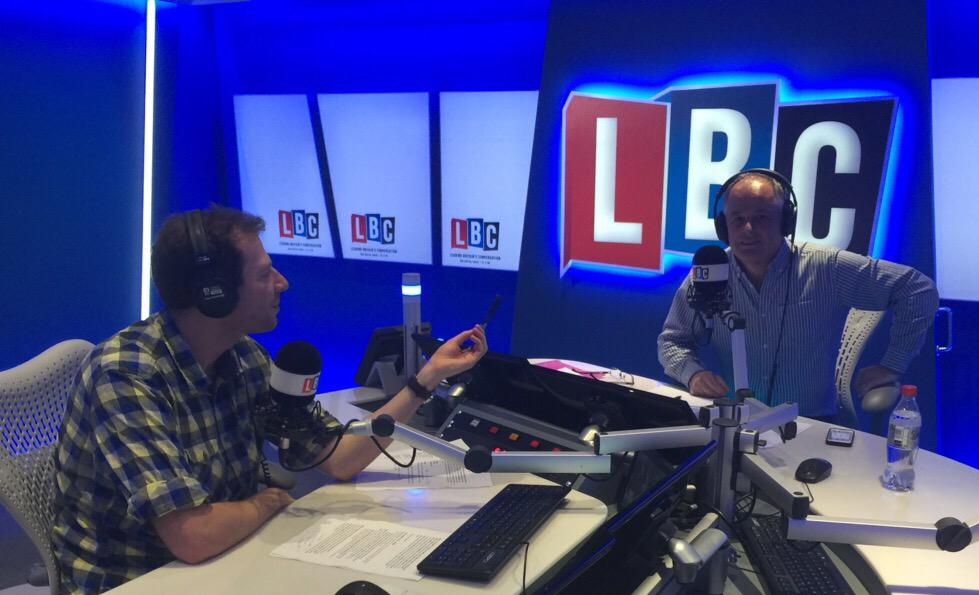 Mike's most recent appearance on LBC's Money Hour on 19th October 2015 with Olly Mann sitting in for Clive Bull is now available here for you to listen to.
On this show, Mike talks to Olly about the latest news affecting consumers with debt issues, in particular the changes to the qualifying criteria when applying for a Debt Relief Order (DRO) and takes calls, texts and emails from listeners around the country.
Below is a timeline of the audio to make it easier to access certain parts of the show. News bulletins have been removed.
The Money Hour - Monday 19 October 2015 (41.40 mins news bulletins removed)
Topics and time line
01.06 Olly asks Mike to go through the new changes to Debt Relief Orders, what they are and how someone can see if they qualify for one. He also highlights one fault, the disincentive to improve on your income such as get a better paid job.
06.16 Call 1 Tony wanted information as to what he could do to help his brother, who has mental illness. Apparently he has managed to accumulate debts of £1,400 from payday lenders, using his laptop and whilst on benefits.
12.22 Call 2 Sarah with £15,000 of credit card debt and been refused further credit so cannot consolidate her debts, what can she do? What Sarah said next made Mike question her, "What's more important to you Sarah, getting your debt down or increasing it by buying a shiny new car?
17.27 Call 3 Ann-Marie stopped paying into her Individual Voluntary Arrangement (IVA) over a year ago after she lost her job and was now worried if she has been made bankrupt. This caller will be updated on Twitter using #LBCDebt
23.13 Olly asks Mike what impact he thinks the new Tax credits reforms will have on people.
25.12 Call 4 Nick expects to be made redundant by the end of the year and has liquidated his assets to give himself a slush fund, his question was "If I apply for Working Tax credits or Jobs Seekers Allowance will I get penalised for having savings and premium bonds?" He went on to say he also owns a property that he rents out.
27.44 Call 5 Juliet and her husband have a joint Individual Voluntary Arrangement (IVA) and wanted to know how long this will be recorded on their respective credit files.
32.14 Mike answers an email to the show from Simon  saying he left the UK in 2005 leaving behind several credit card and other debts and wanted to know what would happen when he comes back to the UK next year, will those debts catch up with him and will he be able to get credit again.
34.26 Call 6 Gillantry has £60,000 of credit card and can now only afford pay £2 per month to her credit card debts.
38.10 Call 7 John had an Individual Voluntary Arrangement (IVA) which has now finished but his credit file is being updated with a default every month. 
38.58 Call 8 has £7,000 of credit card and payday loan debt and wanted more information on what he can do.
40.38 Last call of the evening is from Laura asking where she can help with rent arrears.
Next show on LBC
Monday 9-10pm 16th November 2015 
Twitter
Tweet Clive using @clivebull LBC use @LBC and for Mike @debtwizard
Need information on how to best manage your debts issues?
If you need more information on how to best manage your debts then look at free debt help / advice agencies, they will not charge you fees.